May Editorial from Kow Abundant
May is upon us at Kow Abundant and small businesses are seeing growth locally as more people are going out, getting vaccinated, and spending that cash they saved during the pandemic. Many businesses are working hard to keep up with the demand even and looking to hire more people (we are one of them!)
This month we saw big gains in our social media service helping businesses learn more about social and get control over their posts and messaging online across the many platforms available. We look forward to the warm weather in Columbus in May.
Kow Abundant is hiring a digital marketing manager/associate, if you've got SEO and Google Ads chops then contact us at support@kowabundant.com

Kow Abundant just won our 5th major award for 2021. Digital.com wins a best digital marketing agency in Columbus award!
We also are awarded an Excellence award from UpCity! This award is based on the analysis and scores of more than 70K providers based on their recommendability rating and they acknowledge top national and local providers with an UpCity Excellence Award – woot woot!
Kow Abundant has been recognized as one of the top B2B service providers of 2021 in Columbus.

"We want to thank our amazing clients for helping us achieve this great honor and for giving us the opportunity to help grow their businesses over the years."
Top Client Questions Of The Month:
Thanks to all the clients and newcomers for these great questions. Watch the Video Newsletter Here for more details.
1. What is CPM, what is a good CPM cost for google ads?
– Refers to Cost per mille or cost per thousand impressions. Costs will vary based on the industry but generally, I have seen much higher CPMs than in the days of old where now they can be $0.85 to $4 or tens of dollars in some areas like housing, insurance, credit lending.
2. What happens if I put my CPM to high?
– Ads will not run because you will not have enough daily budget so Google will act conservatively and never bid in theory. In the past, this was a trick as budget superseded target CPM bid but recently Google changed this so that high bids are not used.
3. What do you do with your social media consulting service?
– This service enables us to empower businesses to get on track with their social media. We do this through scheduling tools, setting up a social media calendar for posting, and helping with ad targeting to boost social posts. We also do a review of your social media including current analytics.
We also offer a higher-tier social service that provides help with posting across all platforms and optimizing your posts and advanced analytics for only $299 per month. This is our most popular social service.
4. Why were my Google Ads disapproved?
– This happens from "time to time" for a number of reasons relating to the automated process not being able to identify the images. We have processes to fix this with help from Google reps which is the best way to do it or you can upload new (different) ads.
5. Why are Google Jobs not posting from my website
– We recommend our SEO plugin for WordPress which is $40 per month add-on and provides tons of incredible SEO features to get your rankings higher. Otherwise, you have to do some manual schema magic to get Google Jobs to see your job posts and work.
6. Can you help my business create social media accounts?
– Yes, we help create social media profiles and go over a social media calendar with you in our social media package. Check out our website for more details on that. kowabundant.com/pricing
7. Do I need a privacy policy on my website?
– Yes, I do recommend having one because it is a place where you can be transparent about how you collect, use, and share data. Many sites like Google, Linkedin, and Apps will require you to have one to use certain services of theirs like Lead gens. We are not lawyers so we can't give legal advice, consult a lawyer or attorney to best write your privacy policy. There are templates online to help get you started as well.
8. Facebook Business Ads are a pain to set up, how can I get my pixel to show on my account?
– Yes, we agree, Facebook business account ads are a pain to work with. We often use business.facebook.com to create ads because you get more functionality and greater control. With that, it is more difficult and there is basically zero support as Facebook support is pretty useless. To get a pixel to show up, you need to be an admin of the master account to create and edit pixels or share with other businesses. FB control settings are all about the master user. Be an admin and you can do what you need to. Also, make sure it is the correct origin account to make changes. Sometimes you might be doing things from a sub-account, not the main account so that is a problem. Also, UTM tracking is recommended to track ad clicks. Often you need to add custom code to the site to track e-commerce it isn't very auto and this requires a coder to get right.
9. How does Google trends get its data, why is it different than analytics or Google search console?
– Strange but Google says trends are searches not really connected to site traffic but actual Google searches. Referrals and social article links would not show in trends only when ppl search for it on Google so that accounts for it. If all traffic is direct would be closer to trend data but even direct traffic from analytics is like a catchall for nofollow links. https://support.google.com/trends/answer/4365533?hl=en
10. What do you do with your time? Is it you doing the work, do you farm it out? How do you get all the stuff done you do?
– This was kind of funny but an interesting question. The life of a business owner. Not to say in a condescending way but genuine curiosity. At Kow Abundant we work with select partners, contractors, developers, and even other local marketing firms to deliver products to our customers. We service local clients as well to limit complexity and stay local in Columbus Ohio. There are some things we just need to do in-house cause we do it right. It's like making a pizza at your favorite restaurant. Your order it, We craft it, help make it with love but we aren't growing the mushrooms or grinding the wheat for flour we have partners who do that. We assemble it all and something's we do best ourselves. And the secret is in the sauce which we make. The sauce is your marketing plan.
11. I have heard keywords don't count as much in social media posts for SEO as in the website or blog posts? – Michael F.
– Yes and it depends, you are correct with regard to using the keywords for SEO (meaning updating existing pages, new pages, and blog posts) to use these keywords. Linkedin is indexed by Google so you want to make sure that your profile pages use your keywords and that even with posts you use keywords to drive the conversation so that people also use those keywords responding to a post.
https://www.semrush.com/blog/social-media-seo/
"The shares, likes, and comments your posts receive are vital signals which Google and other search engines use to rank your website." – Semrush
In 2007 Facebook opened things up so that Google could index shares, comments, and likes so Google does monitor that info. Again, drive the conversation using keywords here. Linkedin is really your best SEO bet though to optimize for. Twitter does similar actions where you want to use keywords in your profile as well.
12. What are the top Google Display ad sizes I should upload?
– Be sure to at least cover these:
150KB or for custom uploaded ads
The most popular Google ad sizes for display advertising include:
https://www.disruptiveadvertising.com/adwords/top-10-adwords-banner-sizes-you-need-to-know/
Top Performing Ad Sizes:
Medium Rectangle (300×250)
Large Rectangle (336×280)
Leaderboard (728×90)
Half Page (300×600)
Large Mobile Banner (320×100)
Watch the SEO Video For more detailed answers
SEO NEWS
Google does not apply a Domain Authority score such as the Moz DA metric because some sites on the Web are subdomains on sites such as WordPress.com. Google does not use a domain authority score for all of the sites that make-up WordPress.com.
Google can apply scores such as site quality scores based on sites, but it does not do so on a domain level. Google does not rank Pages in SERPs using DA scores, and they never have.
https://gofishdigital.com/google-ranking-search-results/
PRO TIP
CPM is cost per thousand in Google Ads. These costs range depending on your industry.
GOOGLE ADS NEWS
Google Ads rolling out auto-applied recommendations. Not Kow Abundant clients
Cookiepocolypse is here. https://www.theverge.com/platform/amp/2021/4/16/22387492/google-floc-ad-tech-privacy-browsers-brave-vivaldi-edge-mozilla-chrome-safari?__twitter_impression=true
4 Tips for Building Your First-Party Data Sets With PPC.
https://www.searchenginejournal.com/build-first-party-data-set-with-ppc/402117/
This month's charity is
Capital Humane Society
This Month in Memes
Kow Abundant is hiring!


Lionel Richie from his hit off the album Can't Slow Down.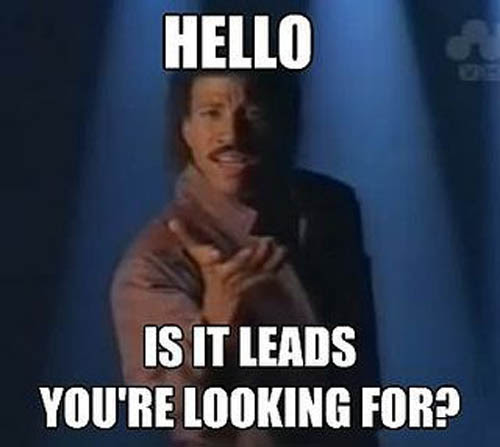 Thermostat Podcast Featuring Jason Barger
Listen to inspiring leaders on season 4 this month!
Click Here to listen