Q4 we urge businesses to "diversify" their ad strategy. There is a lot of volatility now in the ad space and on Google.
Marketers urge customers to start thinking about the holidays 3 months prior. Can you hear Mariah Carey lurking around the corner? Start thinking about your holiday strategy now marketers are saying. So where is the best place to spend your money? We personally spend any extra time and money to improving our website, then we focus on video and even email as a way to connect with customers. The best strategy is diversification, you want to be able to update and have a great website, excellent email marketing, and a great Google strategy. From there, Youtube is really growing as we see later on some amazing new stats about the platform. New data is showing social media taking a hit as consumers are moving to other platforms to connect. The website is actually growing again in popularity and more businesses are investing in their websites and blogs thanks in part to the ease of Ai.
In the world of SEO Google had a core update that continues to cause volatility in search. We often show that our clients see less frequent dips due to our SEO work than others
Google has finally turned off UA or old analytics data for most customers after 53 days from when it said it would. Further, Google will completely phase out cookies in 2024. Lots of changes happening now into fall. We are advising clients to diversify ad strategies and invest in video too during this time to weather the new changes. The dust should settle by end of Q4.
For the first time, Youtube is the most watched platform on TVs, beating Netflix. This is an amazing trend as the ease and convenience of Youtube plays a large part in its success. If you aren't creating videos or content, you should.
Google Ads drops direct phone call support, even for agencies, many are outraged. Now testing a paid phone support line at $50 per call up to $40, many proclaim Google is nickel and diming it's paying customers.
Meta's Threads, a competitor to X (seriously Elon?) declines 70%, and users spend only 2.4 minutes per day on the app. After mass downloads initially, Threads app has declines in a massive way, with 70% leaving or not using the platform anymore. This suggests that most were simply trying it but didn't not see a significant reason to stay.
Is social media in decline? We asked local Longview Barbershop owner Dave Carty who said he no longer posts soley on Facebook anymore his shop updates, "too many customers would ask us about school updates and weren't checking Facebook anymore, we decided to put it on our website instead and get much better response now."
We are hiring, careers in content creation, video, and marketing, go to Kowabundant.com/JOBS to apply.
---
If you or someone you knows has the marketing chops we are looking for then inquire on our website at kowabundant.com/jobs

---
Top Client Questions Of The Month:
Thanks to all the clients and newcomers for these great questions. Watch the Video Newsletter below for more detailed answers. Here they are.
1. How do I get more backlinks? They go up and down is that normal?
– Posting more with blogs,
2. Google doesn't say they allow Ai articles, is this true?
– .edu links are very important if at all possible to get for example.
3. Can you fix video footage that was jerky? We want it to be smooth and look better
– We can apply some effects to do this like a stabilizer effect which smooths images, we also crop in but the best way is really to have proper framing in the first place. We recently had this issue with footage that we did in the moment and it was a great piece but the client wanted it to be smooth. So here is a before and after.
4. I was charged $____ from Google Ads and wanted to verify this amount, credit card fraud has increased so is this valid charge?
– In this case, it was a valid charge, we looked at the billing summary for their account and were able to find the charge.
– Google Ads bills customers according to a threshold amount that you have. This can vary from $350 to $500 sometimes more (Rarely).
– Accounts are billed automatically with the card or bank on file when you setup Google Ads.
– Very few accounts are eligible for monthly invoicing, in our experience that has been accounts that spend $500 per day or more and sometimes.
– Typical billing method is automatic payments based on your threshold amount or what you spend in 30 days, whichever threshold comes first.
– So if you spend $350 in 2 days it will bill you
– If you spend $5 in 30 days it will bill you
– Whichever triggers will cause billing for Google Ads.
– See more detail here https://bit.ly/3KK05oU
If you have any questions or would like this kind of help please contact us at Kowabundant.com/contact
Watch the Full Newsletter Video
---
SEO & Ai NEWS
Google finally turns off UA data 53 days after it said it would, notifies users by email.
https://searchengineland.com/google-sending-notifications-that-ua-has-stopped-processing-data-431074
Google listings doing review sweeps and removing some reviews
https://www.seroundtable.com/google-removing-reviews-local-business-listings-35901.html
Google says your domain will never make or break your SEO
https://www.seroundtable.com/google-your-domain-will-never-make-or-break-your-seo-35875.html
Google says Ai content is rehashed from other existing websites, nothing new created.
https://www.seroundtable.com/google-ai-write-content-rehashed-35884.html
PRO TIP
Get more backlinks, blogging, listings service. Improve existing content to increase rankings and get more backlinks. Expand articles, update them with new stats, review your older blog pieces, make them relevant again, and add more content. You can also update the date since you updated the piece.
DIGITAL ADS/PPC NEWS
Google begins testing Ai generative help for Google Ads, less support by humans, more Ai
https://www.seroundtable.com/google-ads-ai-generated-answer-help-guide-beta-35882.html
First time, Youtube is most watched platform on TVs now above Netflix
https://www.hollywoodreporter.com/tv/tv-news/broadcast-cable-lows-july-2023-tv-platform-rankings-1235566545/
Bing relaxes verification while Google Ads tightens
https://www.seroundtable.com/microsoft-advertising-updates-advertiser-identity-verification-35888.html
SOCIAL PLATFORM NEWS
Scientists leaving X (formerly twitter) for Mastodon, other platforms. This includes Mastodon, then Linkedin, followed by Instagram. Many cited an increase in fake accounts and hate speech as the reason for leaving.
https://www.nature.com/articles/d41586-023-02554-0
Twitter is officially dead, at least as we knew it, now is X, tweets are gone now called reposts.
https://www.theverge.com/2023/8/20/23838823/twitter-x-deleted-pictures-links-2014-metadata-t-co-shortener
X throttles traffic from links of Facebook properties, New York Times, and Blue Sky. Some sites unaffected like Fox News, The Washington Post, Youtube, and Mastodon.
https://www.washingtonpost.com/technology/2023/08/15/twitter-x-links-delayed/
---
This month's charity to support is
Cozy Cat Cottage

In memory of my dear Gwenny who passed away Sept 3rd. 2017-2023
Each month we sponsor a charity and invite you to join us in donating. This month we are donating to Cozy Cat Cottage. Cozy Cat Cottage Adoption Center is a non-profit, 501(c)(3), no-kill organization that provides refuge, aid, and care for abandoned, injured, abused or lost cats and kittens in Central Ohio, while finding them permanent, responsible, loving homes.
This Month In Memes
We loved both Barbie and Oppenheimer. 

Elon really ruined Twitter.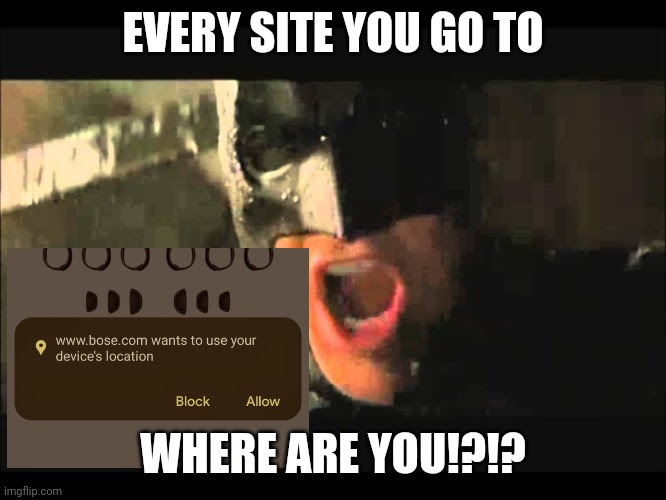 Google Ads support is missing.


When Google Ads PMAX ads try to cram in too much this is what happens.

Get Presale tickets now for TCL 2023. Buy Early and Save. Listen to the Thermostat Podcast with all new episodes on work culture and leadership in 2023.
---
Thanks for reading! Please comment below with any questions.
Still reading this huh? Maybe you would be interested in some of these articles.
What is the best word count for an SEO meta description?
Google Ads or SEO, Which is better?
We made one of the best marketing ebooks known to modern humans, ready to kickstart your marketing?