This month, Google makes ads more prominent but many say it is not enough. Greg Finn says that Google Ads will decline as they are relying too much and too soon on Ai and forcing clients to use their auto-campaigns such as Performance Max or Ai recommendations.
Only time will tell but we think that Google is moving too aggressively to make up for the GA4 missteps and more coming in 2023.
Elon Musk finally owns Twitter. What will happen to the social media platform under his reign? Many advertisers like GM are pulling out their ads and many are leaving the platform ahead of time as he is unbanned accounts and making big changes to the platform.
Can anyone stop TikTok growth? TikTok is gaining massive appeal and users are flocking to it. Where Meta is losing billions on its Metaverse while trying to make legs a thing. We post videos on TikTok and have seen explosive growth on the platform as well. This doesn't always turn right into sales but getting noticed certainly is nice too.
We dedicate this month's newsletter to Ted's (owner) late father, Bruce who recently passed away. He will be greatly missed. Bruce's full obituary can be found here and visitation will be held Nov. 2nd from 4pm-7pm at Schoedinger on Zollinger.
If you or someone you knows has the marketing chops we are looking for then inquire on our website at kowabundant.com/hiring
2022 Best SEO Agency Award
Columbus Ohio!
https://www.expertise.com/oh/columbus/seo-agencies
Top Rated Digital Marketing Agencies in Columbus
https://www.xotly.com/digital-marketing-agencies-in-columbus-ohio
Top Client Questions Of The Month:
Thanks to all the clients and newcomers for these great questions. Watch the Video Newsletter Here for more details.
TOP CLIENT QUESTIONS
Thanks to all the clients and newcomers for these great questions. Watch the Video Newsletter above for more detailed answers. Here they are.
1. If I remove conversion actions, will it remove conversion historical data?
– Yes, it will remove data from Google Ads but if you have it linked or it originated in GA4 the data will remain.
2. Display expansion vs Display Ads
– Shows ads to more specific ppl who searched exact terms from campaigns. There is debate now amongst Google Ads pros about using display expansion or not. Gregg Finn says that Google Ads is poised to decline because it is forcing everyone into auto buckets for their campaigns. We are in a time of uncertainty with Google Ads. Google is pushing too hard for Ai solutions and performance max that have shown good results for some but allow very limited and few controls. Also, you are unable to actually know your keywords in some cases due to the Ai nature of the system.
– This means that Google can place you wherever it sees fit to. This is not a good plan for many who want to control where they show especially if it is on sensitive areas or websites they do not want to be part of.
3. What is TARGET ROAS?
– is return % of ad spend total, so spend and get 200% return for example. Target your return on ad spend is available to certain campaigns that perform well and Google Ads has more confidence in using TROAS.
4. Should I put a value on my conversions even if they don't really have one?
– Yes, this is very important for Google Ads and it allows Google to focus on the conversions that actually matter to you much better.
– Calculate your conversion value and then you can add a number to your conversions so Google Ads can properly estimate the conversion worth. The higher value, the more Google Ads will focus on those conversions!
5. I have heard TikTok has worked well for businesses, should I do more on Tiktok?
– TikTok is worth trying and the work you put in can pay dividends later. It is up to you to find the best platforms to use for your business. Try it out and see if you like it. We are on TikTok https://www.tiktok.com/@kowabundant
If you have any questions or would like this kind of help please contact us at Kowabundant.com/contact
SEO NEWS
Google announces broad core update rolled out mid September. On heels of helpful content update.
Search Engine Roundtable: Google Search Ranking Algorithm Update On October 22, A Day After The Spam Update Finished.
https://www.seroundtable.com/google-search-ranking-algorithm-update-oct-22-34289.html
Search Engine Journal: Goodbye Google Webmaster Guidelines, Hello Google Search Essentials.
https://www.searchenginejournal.com/google-search-essentials/467836/
Search Engine Roundtable: New Google Business Profile Web Search Menu Now Rolling Out.
https://www.seroundtable.com/google-business-profile-web-search-menu-34318.html
PRO TIP
Referrals are keys to business. Offer referral programs like discounts, credit or money back to people who give referrals.
GOOGLE ADS NEWS
Search Engine Journal: Google Makes Ads More Distinguishable From Organic Results.
https://www.searchenginejournal.com/google-makes-ads-more-distinguishable-from-organic-results/468042/
This month's charity to support is
LSS Faith Mission
Each month we support a charity and donate to it. This month we encourage you to join us in providing meals this Thanksgiving (yes it is already coming) to Faith Mission & to Mid-Ohio Food Collective Food Pantries in Columbus Ohio.
Thermostat Cultures Live '22
Nov. 4th, 2022 A Powerful and Interactive hybrid event This Year! Click Here

This Month In Memes
Stop trying to make the Metaverse happen.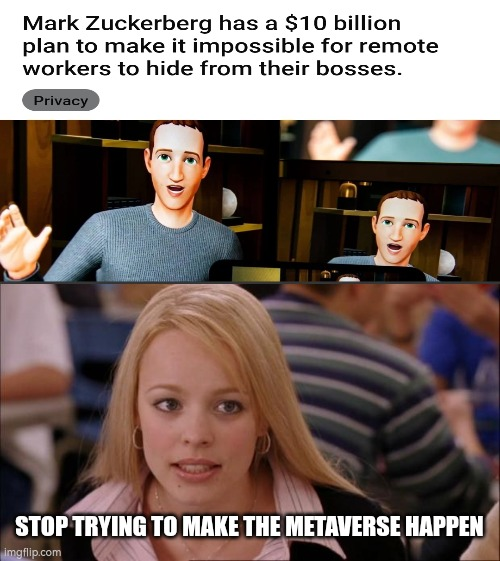 People are leaving Twitter after Elon Musk's purchase

Ideas worth saving

Owning a small business

Wow! That sure helps to spend locally for the economy!
10 Ways to Support small businesses

SMB's Do what it takes!

---
Thanks for reading! Please comment below with any questions.
Still reading this huh? Maybe you would be interested in some of these articles.
What is the best word count for an SEO meta description?
Google Ads or SEO, Which is better?
We made one of the best marketing ebooks known to modern humans, ready to kickstart your marketing?