2023 will bring changes to Google, including a massive shift in analytics tracking of websites.
Happy Moo Year! It's 2023 and for small businesses, a new year is a time to look ahead, set budgets, and in the case of SEO, be prepared for what's coming. Google will be going through a lot of changes this year.
Starting in July 2023, Google Analytics will move to GA4, a new type of website analytics tracking system. This means that the old Universal Analytics will no longer accept new data. Everyone must be moved over. This means Google Ads conversions will have to be moved over too.
Luckily, most of our clients have already been in the process of doing this last year!
Google already rolled out a ton of SEO updates in December (read our SEO news) and we have seen more clients calling us to begin SEO work to improve their presence on the web. A dark horse is looming regulations which some in Congress are being more aggressive in pursuing. So far, the big tech lobbying has shut down over 100 proposals in 2022. It is very likely that new regulations or changes will happen in 2023. We will keep you posted as we monitor any and all updates on this front.
The Numbers:
Google Ads spend has decreased for our client accounts in December 39.56% since the beginning of the month. That is up 211% from this time last year.
Generally, our Google ads business increases 46.6% from January to March when the weather gets nicer in Columbus Ohio. That March warm weather bump was up 293% this year compared to March 2021 in terms of Google Ad spend for our clients.
This year had steady increases totaling 460% from March 2022 until early December after which it began to decline which we expect to continue until March 2023.
If history repeats itself the decline will continue until March when it picks up dramatically. This is because businesses evaluate their ad spend and marketing in spring and then realize they need more business so they push hard when it gets warmer in Ohio come March, April, and May.
Our advice would be to learn from the lessons of the past and don't cut down so dramatically now Instead, keep a steady budget for advertising to keep clients coming. That way you will actually save more by having lower CPC costs as there is less competition and lower costs from January to March prior to the big spike after when everyone begins to advertise again.
---
If you or someone you knows has the marketing chops we are looking for then inquire on our website at kowabundant.com/hiring

---
Top Client Questions Of The Month:
Thanks to all the clients and newcomers for these great questions. Watch the Video Newsletter below for more detailed answers. Here they are.
1. Can we respond to reviews with our own keywords to help our SEO if the customer does not use keywords or leaves a minimal review?
– Yes, there is some suggestion that Google reviews does take this into account and that it can actually help your SEO. Knowing Google, I suspect that it has less of an impact overall, and actual rankings are majorly influenced directly by your customer's messages and reviews. It does seem there could be some impact on your SEO if you use keywords in a realistic and reasonable way in review responses could impact Google SEO in a positive way as suggested in this video https://youtu.be/8d8GYB0H5aE?t=167 Google does pull some information as a rich result but it doesn't directly impact the web search rankings. However, for Google maps, it is a ranking factor. https://www.searchenginejournal.com/google-customer-reviews-not-a-signal-for-web-search/415643/
2. SHOULD I CHANGE MY BUSINESS NAME FOR BETTER SEO?
– Sometimes businesses may want to change their name to be more competitive if, for example, they find their name is in use and popular by other businesses they may want to change it. This can present issues. For example, you work in Columbus Ohio and for SEO purposes you want to be called Columbus Ohio Dog Food Store. That works great until you realize you want to sell cat food and other pet food. Now you have pigeon-holed your business as a dog food store and will lose customers who want cat food. Say there comes a competitor who notices you are doing well and decides to call their business Dog Food store in Columbus Ohio. Now you have many very confused customers thinking you are both in the same store when you are not. This is a logistical headache as customers won't know the difference.
– When I named my company Kow Abundant, finding a marketing company dot com name was tough and that was back in 2016! Now it is still tough but possible if you are creative. So I decided to go the total opposite way and name our company something ridiculous.
Read the full story about how we came up with the name Kow Abundant.
3. What is the ideal blog post length?
– min. of 600 words and ideally 1000-2000 words would be great. Use top keywords and questions in your blog piece as well as have a great title in your pieces.
4. I'm thinking of doing a podcast, is that a good idea for SEO?
– Podcasts are great for exposure which in turn can help your SEO by driving more traffic and awareness to you and to your website.
– Doing a podcast can help SEO so long as you follow certain steps. There is a great podcast SEO article that talks about ways to improve your podcast SEO.
– You will want to create a show notes page on your website for your podcast and optimize keywords along the way to take advantage of the SEO benefits.
– The best thing for a podcast is consistency. Get in a rhythm of doing the podcast, posting it, and sharing it, do this every week and keep going! On the Thermostat podcast, we are over 150 episodes strong see it at https://jasonvbarger.com/podcast/
5. For podcasting, is the SM7B a good mic?
– Yes, it is an excellent and in some cases, one of the best value-to-quality mics available. The SM7B was used to record the Thriller album, and podcasters and radio pros like NPR, Joe Rogan, and Howard Stern have all used it. If you watch a video podcast you can often tell by its iconic look when used. At $359 it is a great mic. One big issue is its low gain so you will need something to properly power it or you might need what is called a cloudlifter to get the gain up where it should be to hear the mic.
– Having the best podcast gear doesn't guarantee success but it can help! When we started the Jason Barger podcast he began with a USB Yeti mic he already had. Then after 50 episodes, he upgraded his gear to a Presonus USB audio interface and we noticed improvements in quality. Around 100 episodes in he updated his recording space adding sound panels and purchased an SM7B mic along with a cloudlifter and a new improved audio interface.
– With that set up we were even able to record an audiobook in 2022 called Breathing Oxygen available for free now on audible with new membership.
– Along the way, we learned a lot and were able to do these improvements to up the game and deliver a better product to our listeners which did help as listeners were added.
If you have any questions or would like this kind of help please contact us at Kowabundant.com/contact
Watch the full video below
---
SEO NEWS
Search Engine Roundtable: New Google Search Algorithm Ranking Fluctuations On December 26th.
https://www.seroundtable.com/google-search-algorithm-ranking-fluctuations-34655.html
Complete list of Google Algorithm updates.
https://searchengineland.com/google-releases-december-2022-link-spam-update-390336
Google Tests Content Ideas, use these for blog posts and FAQ sections online to boost SEO https://www.seroundtable.com/google-search-console-content-ideas-34551.html
Learn what Google's new SpamBrain Ai is and how it detects spammy url-sharing sites. Search Engine Roundtable: Google Unleashes December 2022 Link Spam Update With SpamBrain AI.
https://www.seroundtable.com/google-december-2022-link-spam-update-34574.html
Tiktok banned on Government devices, included in the recent spending bill passed by congress. https://www.cnbc.com/2022/12/23/congress-passes-spending-bill-with-tiktok-ban-on-government-devices.html
PRO TIP
Respond to every Google review with a "thank you!" and provide additional keywords in the response for what you did for the client. Google says it doesn't official help SEO but why not try!
GOOGLE ADS NEWS
Local Maps Ads removed in Google Ads! Performance Max has replaced Local campaigns (local Google Maps Ads, oh no!).
https://support.google.com/google-ads/answer/11605187?hl=en
Google ads allows some Cannabis ads in certain states
https://www.seroundtable.com/google-ads-cbd-cannabis-hemp-34623.html
Google Ads bug disapproved some ads using word "Get"
https://www.seroundtable.com/google-ads-bug-disapproves-ads-34389.html
---
Each month we sponsor a charity and invite you to join us in donating. In 2022, the owners beloved cat Frankie died living a long happy life thanks in large part to early care when he was young from MedVet. It was thanks to this program that the treatment was possible for him and many other cats like him to live long healthy lives. We hope you will join us in donating what you can to help other animals in need this year.
---
This Month In Memes
Maybe this year the Metaverse will happen?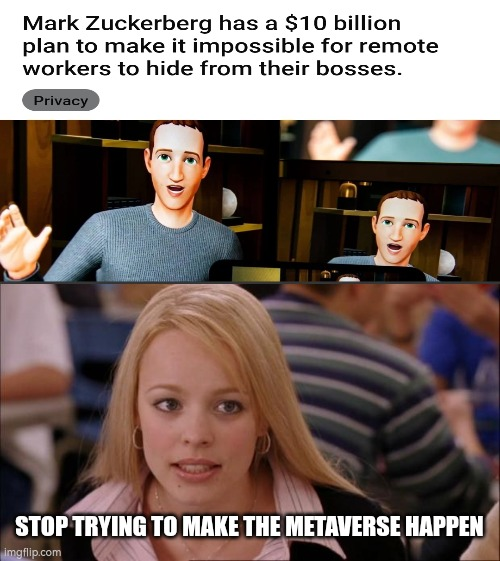 A real hilarious client text we just had to share
This Month's DALL-E art feature: a cow giving a marketing presentation 

---
The Thermostat Podcast
Listen to the Thermostat Podcast with all new episodes on work culture and leadership in 2023.
---
Thanks for reading! Please comment below with any questions.
Still reading this huh? Maybe you would be interested in some of these articles.
What is the best word count for an SEO meta description?
Google Ads or SEO, Which is better?
We made one of the best marketing ebooks known to modern humans, ready to kickstart your marketing?