January 2021 (wow!) SEO Newsletter
Top Client Questions Of The Month:
Thanks to all the clients and newcomers for these great questions. Watch the Video Newsletter above for more detailed answers. Here they are.
1. How does Google Ads use my customer email list for remarketing?
– Google Ads uses customer match based on a list that you submit in csv format with your customer emails to match those to people online. If a match is found then it can target those people with display ads that you choose. Requires $50K min lifetime ad spend. https://bit.ly/3nNY3WX
2. How does pagespeed insights or site loading time affect SEO?
– John Mueller said that sites are just interpreted as "really good" or "pretty bad". This does not fare well for an SEO trying to shave off tenths of seconds from a website's load time. There is merit to improve site loading speed but don't worry too much about this. Improve page speeds will improve ancillary factors like site UX, users will stay longer on pages, and make the overall experience better for customers which is very important. It is said Google may use loading speed more in 2021.
3. Will Google Ads PPC help my SEO?
– Not officially no. Google says that paid PPC ads do not directly correlate to better google rankings or better SEO. It does give you more clicks to your pages and people viewing your site which has SEO benefits and could increase the number of shares or links to your website but it does not officially give you better SEO by paying for Google Ads.
4. What is a good display click-through rate (CTR)?
– When running display ads Google says that 1% is a good click rate but I hold my clients to a higher standard and want them to be at 0.5 or above and ideally 1%+. Display ads are a numbers game you display many to your audience and try and get a good number of clicks. you can improve your click rates by having good ads with the right targeting.
5. Why would there be a disadvantage to putting all my products on Google Shopping?
– I have seen that using a handful of select products can many times be better than all of them for advertising because often there is not enough budget to focus properly on all the products. The high ticket items often get underserved. That is why selecting your top products can work better. Pick around 30 key top performers to focus on that match the budget you can spend for Google Ads to get good ROI.
6. I have heard Yext is not as good as Moz listing service or vice versa, which one is better?
– At Kow Abundant we use a custom listing service only available to select SEO agencies that go beyond the traditional 40 plus listings of Yext or Moz and takes it all the way to 70 plus listings including getting your own personal rep to help when you have listing issues. This is great for local businesses when they need help and Google my business won't deliver.
Moz and Yext both very similar in their approaches to online listings. Their listings are also passive and as soon as you cancel you risk losing your updates. Not to mention they don't have as many listings as Kow Abundant service. We did a video on data aggregators to talk a little bit more about this and what it means check it out here.
7. Does Zoning Impact Google ranking?
– Yes it does. If your business is located in residential zoning it can lower your local rankings vs if you were located in Commercial zoning.
Watch the SEO Video Above For more detailed answers
Kow Abundant wins top honors, winner of 2 major SEO awards for 2020 from Expertise.com named a top SEO agency in Columbus. Also, winner of SEOblog.com top SEO agency.
Video Link – Click to play the January 2021 Video SEO Newsletter.
In Lieu of donations this month please carryout your top local restaurants & support them!
Each month we support a charity and donate to it. This month we encourage you to carryout your favorite local restaurants and support them.
This Month In Memes
What are your resolutions?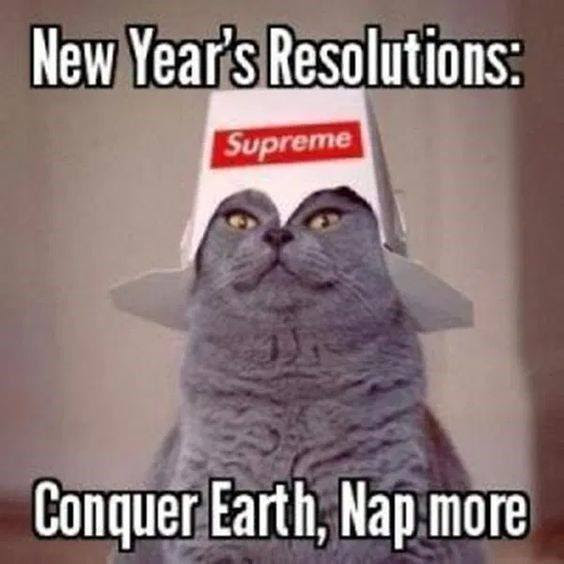 Dare we not say its name!

It feels so good to shop local in Cbus
It really does!
Wipe away 2020
Thermostat Podcast Featuring Jason Barger
Listen to inspiring leaders and season 4 launches this month!
Click Here to listen
Don't Forget About Our Ebook!